| | | | | | | |
| --- | --- | --- | --- | --- | --- | --- |
| | --- | | Gamins de Paris (Games of Paris) (1992) | | | |
| | | |
| --- | --- | --- |
| | Author: admin (1-10-2012, 09:05) Views: 2087 | |
Lucien decides to visit his sister in Paris. But before leaving he spies on Jean Luc masturbating his enormous cock, has a threeway with brothers Jean Luc and Lucas, and empties Jean Luc's wallet. Hopping a freight car, he discovers Elyes who fucks him, then while Lucien sleeps, steals his cash.
In Paris he has sex with street-wise David who cums "no-hands" style on Lucien's face, then fucks him and cums two more times! When he arrives at his sister's he discovers she's a hooker. He's sent out for cigarettes while she turns a trick. Going to an address David gave him, Lucien ends up earning money for having sex with a model while the artist watches.
Back with cigarettes, Lucien get fucked by handsome, well built and endowed Adrian, who stays after the sister leaves. The rear shot of Adrian's thick pole descending into Lucien's hole is triple hot. There's more, but you should see for yourself. Enjoy!..
Categories:
Classic, Oral/Anal Sex, Twinks, Cock Sizes: Horsehung, Uncut Cocks, Masturbation, Men of France, Voyeurism, Cumshot, Threesomes, Theme: Escorts/Hustlers/Prostitution
Starring:
Lucien LeBrun, David Bauman, Damien Carrey, Lucas Rizzi, Jean Luc Adam, Adrian Vassiliu, Elyes Ardini, Yadranko Wasa, Franz Weber, Claude Martinet, Agnes, Morante, Simon Rault, Antonio Andrea
Format:
AVI
Duration:
01:35:35
Resolution:
624x476
Size:
1.51 GB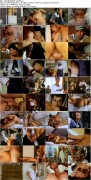 LUCKYSHARE
http://luckyshare.net/1114085374/G5480.part1.rar
http://luckyshare.net/6779688973/G5480.part2.rar
Related porno films:
/table