| | | | | | | |
| --- | --- | --- | --- | --- | --- | --- |
| | --- | | Up My Arse and in My Face (2007) | | | |
| | | |
| --- | --- | --- |
| | Author: admin (20-08-2012, 04:42) Views: 1467 | |
British barebacking twinkies, rimming, sucking and fucking like mad.
Some outdoor naughtiness in a garden starts off the first scene with two blond guys, one looks very private school like and just a little bit older looking than his typically looking, slightly younger, slim, smooth, fuck buddy. Anyway the public school boy dude wastes no time in eating on his lovers cock first, showing his younger schoolboy buddy how to suck cock. After some spooning on the grass, between the two of them gobbling on each others cocks, the more common less experienced one gets his arse well used by his more dominant pal, who fucks his mate's common arse good and proper. Expect the more common looking twinkie to take some cum in the mouth.
Now I don't know about you, but I can't make up my mind which one I like the most out of these two blond twinkies in this scene. One has longer hair than they other and check out the sexy thin trail of blond hair from the belly button to the groin of the slightly longer haired blond twinkie. If you are into underwear then you will be glad to know their boy panties stay on for quite a few minutes whilst they cock suck each other. I'm sure you will enjoy the facial cumshot at the end, after the energetic fucking of course.
If you like your twinkies as camp as Christmas, when you hear the bleach blond twinkie, talking to the dark haired twinkie hoovering up, you'll know what I mean. Anyway the bleach blond soon temps his boy next door looking dark haired mate, to put the hoover down and perform some man sex. The camper one will not disappoint you, as he turns out to be the slutty, loud bottom boy, who sits on his fuck buddies cock with great enthusiasm. The camp twink gets fucked really hard from behind and moans his arse off by the time it gets to the end of the fucking.
If you can't get enough blonds then enjoy this last scene, the one with his hair tied at the back with a pony tail does it for me. He's quite demanding to his twinkie interview lad and demands his slightly taller slimmer interview boy to fuck him from behind. There is some god rimming and fucking in this scene and the blond pony tail guy is a cum eater as well as an arse taker, so I'm sure you won't able to say no to him! Enjoy!..
Categories:
Oral/Anal Sex, Twinks, Cumshot, Swallowing, Uncut Cocks, Outdoor Sex, Men of Great Britain, Rimming
Starring:
Timmy Slater, Sam Storm, John Gadsby, Jesse Leighton, Will Forbes, James Allen, Damian Duke
Format:
AVI
Duration:
01:46:33
Resolution:
720x544
Size:
1.56 GB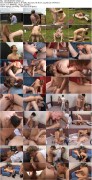 LUCKYSHARE
http://luckyshare.net/6092208321/G5263.part1.rar
http://luckyshare.net/3678732111/G5263.part2.rar
Related porno films:
/table