| | | | | | | |
| --- | --- | --- | --- | --- | --- | --- |
| | --- | | The Best Little Warehouse in L.A. (1982) | | | |
| | | |
| --- | --- | --- |
| | Author: admin (5-06-2012, 12:44) Views: 1861 | |
The Best Little Warehouse in L.A. is a nice showcase for some of William Higgins' best little cocksuckers. Terrific sex; not so great production design. (Not up to par with the acclaimed director's latter-day efforts, that is.) Plenty 'o pre-condom era cumsplats, replete with blue-collar buttboys, spanking, and some of the thickest pre-rubber era facial glazings. Like I said, the tech credits (and horrific clothes and early 80s disco) will make you shudder; the cum and fuckings will get you squirming with delight. There's a good selection of nice tight jeans shots as well. Hot diggity!
The movie portion runs 66 minutes, with the final 14 minutes padded out with three quite hot solos performed in the titular warehouse. (The jackers are, in order, Michael Christopher, Mike Dean and the young, skinny and really well hung Lance Whitman.) These were part of the film's original release and are included here as well, bringing the total running time to a tad over 80 minutes.
Some guys consider The Best Little Warehouse in L.A. one of the director's greatest; I respectfully disagree. Regardless of any quibbles, this is a pre-condom era must-see, and certainly for Higgins collection completists it's a must-own. Enjoy!..
Categories:
Classic, Oral/Anal Sex, No Condoms: Pre-Condom Era, Twinks, Cumshot, Swallowing, Fetish: Bulging Crotches/Denim/Tight Jeans, Fetish: Paddling/Spanking, Threesomes, Theme: Blue Collar/Warehouse Guys
Starring:
Michael Christopher, Giorgio Canali, Mike Dean, Dusty Sands, Morgan, Cliff Austin, Terry Craig, Frank Johns, Rick Kennedy, Ed Michaels, Lance Whitman
Format:
AVI
Duration:
01:21:11
Resolution:
624x480
Size:
1.12 GB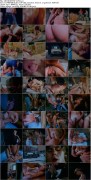 LUCKYSHARE
http://luckyshare.net/4570252499/G4966.part1.rar
http://luckyshare.net/5756946085/G4966.part2.rar
Related porno films: