| | | | | | | |
| --- | --- | --- | --- | --- | --- | --- |
| | --- | | Grunts: The New Recruits (Grunts Part I) (2007) | | | |
| | | |
| --- | --- | --- |
| | Author: admin (17-05-2012, 12:22) Views: 1437 | |
Boot camp is a place where normal men are turned into fucking killers. Brutality is a training tool and abuse is the penalty of failure. Expectations are high and the demands made of these fighting men are extraordinary. Few can endure the ferocious rigors of military training, but everyone knows that to succeed they must find a way to cope. Soldiers come to rely upon each other for their very survival. Bonding among men is the key to unit cohesion - and the most important aspect of military training. It is the job of the drill sergeant to take civilians and turn out war machines.
Through coercion, threat, abuse, and reward, drill sergeants take their grunts thru the paces, teaching them the skills needed to survive on the battlefield. Grunts is the story of these men - of sergeants and soldiers who do what it takes to get what they want.
After a rough day of training and screaming at hopelessly inept recruits on the obstacle course, sergeants Ricky Sinz and Roman Ragazzi team up for a good game of hide the dick with Roman the happy recipient. Ricky demands an inspection of Roman's hot bod, admiring his big muscles. Soon Roman is on his knees servicing his comrade. But Roman wants more and offers up his ass to Ricky, who obliges with an aggressive fuck on a pile of artillery shell boxes. Roman shoots with Ricky still inside followed by Ricky who spills seed all over Roman's hairy chest. Ragazzi gives the finest performance of his career to date in this scene.
Long hours of marching drills drive private Max Schutler to the point of exhaustion. But he still finds the energy to bust out a load in a quiet corner of the base. Max has a beautiful sculpted body and he shows it off while playing with his big uncut cock. After a minute of butt play, he turns around to shoot his load on the dirty ground. When the director interviewed real army men they said that on average soldiers blow their loads two to three times per day; the Army encourages it as part of maintaining the mental and physical health of the troops. Max vividly shows us this part of army life.
Gun practice is not the only shooting that happens on an army base. At night when everyone gets a chance to relax, the soldiers occupy themselves with beer and cards. Steve Cruz and Max Schutler drink the evening away. Alcohol breaks down their inhibitions to the point that both men are all over each other. There's no oral here - Steve wants Max to go straight up his ass and Max warms him up with an empty beer bottle. Once his hole is nice and pliable, Max offers up his fat dick. These two fuck until Max brings Steve to orgasm, shooting cum onto his own hairy chest followed by Max shooting his load all over Steve's still-hard dick.
Back in the barracks the boys are hanging out, stripped down because of the oppressive heat. It's just another normal night at boot camp. The guys are kicking back and relaxing. Sweat drips from salty, slick skin. One soldier eyes another. One soldier touches another. Everyone joins in to create a five man oral orgy between River Fiasco, Kamrun, Mason Garet, R.J. Danvers, and Justin Christopher. The orgy moves out into the moonlight and soon the fucking begins. Justin pushes his huge dick deep into Kamrun's ass with Mason watching and stroking his cock. Justin blows his load and leaves Kamrun and Mason to continue. Mason takes all of Kamrun's cock down his throat until Kamrun blows his load all over Mason's face.
Just as everything was going strong, Sergeant Sinz shows up and busts Mason for his misconduct. But Sinz needs some relief himself and has no problem using his rank to demand a piece of ass. After a very spit-laden blowjob, Sinz stuffs his cock into Mason's pink hole. Mason takes a pounding and explodes with cum. Sinz adds to the sticky mess and looks around for his next target. He is an angry sergeant on a roll.
Sinz finds another private and takes River Fiasco for a ride. River sits down on Sinz's rock hard rod and pumps up and down, screaming with pleasure until he shoots his bazooka. Out of the darkness comes R.J. who also wants to go for a ride. Sinz grabs R.J., rips his shorts off and fucks him hard. R.J.'s hairy butt is eager to get some dick and R.J. takes it with ease. Sinz pounds away, mouthing off the whole time until R.J. spills his load. Sinz returns the favor and spews white hot cum all over R.J.'s hairy chest.
River Fiasco - who obviously did not get enough - returns to take a ride on Justin Christopher's massive dick. Justin puts his huge cock to work on River's hole. They fuck until River lets go of a huge load and Justin's cum covers River's belly. R.J. also wants more. He returns for a piece of Justin's dick and takes the whole thing with ease. R.J. takes it doggy style first and then climbs on top so he can be in control. R.J. pushes up and down on Justin's rod, taking every inch with enthusiasm. This scene is as good as it gets - a near-perfectly filmed fuck. After a good round, R.J. gets on his back for more of Justin's dick. After R.J. cums, Justin gets close to cumming and pulls out to share his load with R.J.'s ready mouth. With cum in his throat R.J. at last has had enough.
As the night draws to a close, Ricky needs one more moment of release. He sets himself up on the jeep and begins stroking. Soon he's fucking himself with a big black dildo and then with an AK-47 gun. He shoots a load all over the barrel and licks the gun clean, the fulfilled conclusion to another day at boot camp. Sergeants have it good...
As the sun rises we find R.J. asleep in the middle of camp and guess what? He is still horny! He finds a flashlight and shoves it up his ass. He strokes his cock this way and that. He lets fly another load. He is the horniest fucker in the army!
Morning breaks with the sergeants screaming into camp on their jeep. They demand to inspect the troops. They are pissed off (as all drill sergeants should be) and they destroy the dormitory after tearing into the soldiers. When they drive off, Jake and Roman are smiling. After yelling their guts out, the two sergeants have some business to attend to. In the grand finale of Grunts: The New Recruits, Roman goes down on Jake on the jeep in the morning sun. This is one of the year's great sex scenes, showcasing two of the industry's top performers in an award-caliber pairing. While Roman is sucking dick, Jake bends him over to see his asshole. Roman cums with Jake's dick in his mouth and Jake shoots a load all over Roman's chest.
But these two are not done yet! Roman bends over and takes Jake's dick up his hairy hole. The jeep provides many great places to fuck and Roman and Jake find each and every one of them. With Jake's dick still penetrating his asshole, Roman pushes out a huge load followed by Jake's cum again covering Roman's hairy chest. Enjoy!..
Categories:
Oral/Anal Sex, Daddies, Dildos, Bears, Muscle Men, Big Balls, Cock Sizes: Horsehung, Cumshot, Swallowing, Deep Throating, Uncut Cocks, Group Sex, Black Men, Latino Men, Interracial, Masturbation, Outdoor Sex, Piercing, Rimming, Rough Sex, Sex in Public, Tattoo, Uniforms: Armed Forces, Theme: Military/Soldier
Starring:
Roman Ragazzi, Jake Deckard, Ricky Sinz, Justin Christopher, Kamrun, Mason Garet, Max Schutler, R.J. Danvers, River Fiasco, Steve Cruz
Format:
AVI
Duration:
03:09:11
Resolution:
640x480
Size:
1.52 GB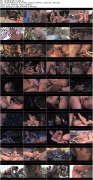 LUCKYSHARE
http://luckyshare.net/7743148904/G4786.part1.rar
http://luckyshare.net/6727037664/G4786.part2.rar
Related porno films:
/table